About Us
History
Asian Atlantic Industries was founded in 1998 by CEO Tom Mahoney to serve the growing market for excess electronics components with a commitment to deliver unrivaled client support based on innovative technology and services. The company's sales grew from $12 million in its first year to $42 million in its second year, earning AAI a spot on Entrepreneur Magazine's "Hot 100" list of the fastest growing companies in 2000. The company expanded into sales of finished goods in 2001, and quickly grew out of its location in Amesbury, MA. AAI was awarded the distinction of the 2nd fastest-growing private company in New Hampshire in 2002, and continued to experience significant business growth annually. In 2012, AAI's headquarters moved once again into its current location, a 65,000 square foot state-of-the-art warehouse with corporate offices in Portsmouth, NH. AAI currently exceeds $100 million in sales annually.
Leadership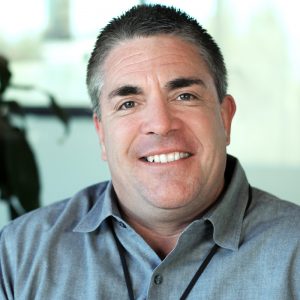 Tom Mahoney
Founder and CEO
A visionary business leader, Tom Mahoney founded AAI in 1998 to deliver unrivaled client support based on innovative technology and services. AAI's consistent success is rooted in Tom's integrity, energy, and cultivation of sound business relationships within the technology industry.

Prior to founding AAI, Tom served as Director of Asia Pacific Rim Operations for a major international independent electronics distributor. Under his leadership, the Asian Pacific Market division grew into a major profit center with over $50 million in sales and $100 million in purchasing support.

AAI's consistent growth and award-winning Dun & Bradstreet business rankings are a testament to Tom's leadership. His ability to identify and cultivate high-quality associates and management excellence has helped AAI earn and sustain a respected industry reputation.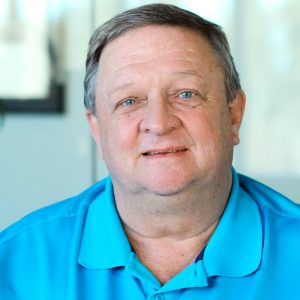 Paul F. Hinckley
Director of Supply Chain Management/Systems
As Director of Supply Chain Management /Systems, Paul Hinckley works with OEMs and contract manufacturers to enhance customer access to information, creating processes and functionality unique to the OEM and contract manufacturing community. In this role, Paul brings over 40 years of commercial and military semiconductor experience to AAI.

Prior to joining AAI in 2004, Paul worked in commercial component distribution for more than 12 years with a major international independent electronics distributor. Paul first served as a Senior Trader and Memory Manager, then became the Director of Knowledge & Content. In these roles, Paul created business software and processes for trade applications that supported 200 traders in an active global trading environment. Paul holds patents for unique ways to handle data in an exchange system.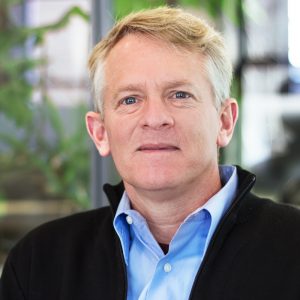 David Kuhman
Chief Financial Officer
Dave is responsible for all financial management aspects of the company, including financial reporting and compliance, treasury management, and maintaining banking relationships. Additionally, as a key member of management, Dave will provide strategic financial planning and will play a leadership role in the company's human resource management.

Before joining AAI in 2016, Dave served as Vice President – Finance & Operations at Fischer Skis US for 11 years. Prior to that, he spent nearly 18 years as an auditor in public accounting, where he served AAI as the Audit Sr. Manager in the early 2000's.

Dave is a Certified Public Accountant and earned his Bachelor of Business Administration degree from St. Bonaventure University.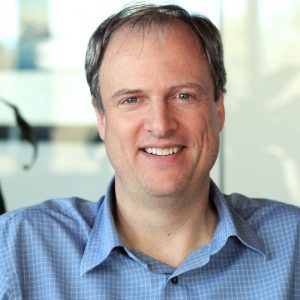 Jack Grosslein
OEM Purchasing
As Manager of AAI's OEM Purchasing Division, Jack Grosslein is responsible for AAI's Global OEM Semiconductor Purchasing Team.

Jack joined AAI in 2007, having worked as a Senior Trader at a major international independent electronics distributor for over 18 years. Specializing in establishing and growing long-term relationships with OEM customers and vendors, Jack was the only trader to make the company's President's Club for 11 consecutive years. His trading experience, attention to detail, and constant drive for process improvement made him ideally suited to help upgrade, implement, and manage AAI's Quality Control process, which is approved by AAI's Tier 1 OEM customer base. AAI QC ensures that only new, authentic, and top quality product enters our OEM customers' supply chain.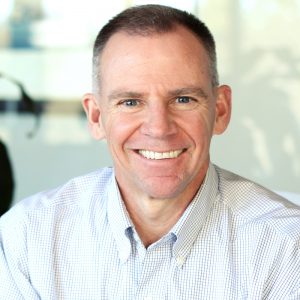 Bob Lietz
Strategic Opportunities and General Counsel
Bob is responsible for AAI's strategic opportunities and directing the company's legal functions. Bob joined AAI in 2009 after serving as an advisor to the company in previous years.

Bob has significant experience in both business and law. Prior to joining AAI Bob served as Managing Director of the private equity firm Rye Capital Management where he was responsible for all aspects of analyzing and performing due diligence on investment opportunities and overseeing the legal matters for the firm. Bob also provided management advisory services on matters pertaining to business development and strategic growth. Prior to that, he practiced law at two New Hampshire-based law firms, Hamblett & Kerrigan, and Bouchard & Mallory. His practice included general litigation, business and contract disputes, product liability, and employment law.

Bob earned his Juris Doctorate degree from the Syracuse University School of Law and Bachelor of Science Degree in Public Affairs from Indiana University.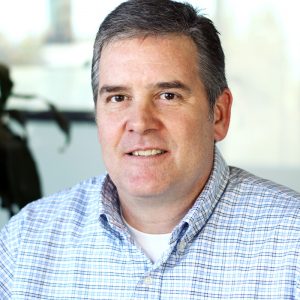 Glenn Roberts
Warehouse Manager
Glenn is responsible for the management of AAI's warehouse and logistics operations. He has over twenty years' experience in warehouse operations and management.

Before joining AAI, Glenn was Operations Manager at File Savers, a document management and storage company. At File Savers he was responsible for managing the day-to-day operational aspects of this storage specialty company. During his tenure at File Savers Glenn successfully planned and managed the development of storage and distribution facilities from 12,000 square feet to 65,000 square feet in single market multi-facility operations. He was also responsible for the successful implementation of new software installation for material tracking.

Glenn graduated from the University of Massachusetts at Amherst in 1991, with a Bachelor of Arts degree in Communications.